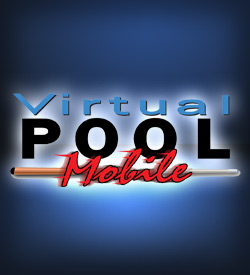 Game Physics
Virtual Pool
is famous for its physics that give you unmatched playing experiences. Pool balls move and react just like on a real pool table. You won't find a better pool simulation for your mobile devices.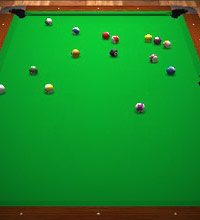 Virtual Pool Mobile - Overview
Virtual Pool Mobile is the way to take your game on the road. With Virtual Pool physics, 3D graphics, computer adversaries and a career. Play it on your mobile devices, including your iPhone!

So genuine we guarantee it will improve your real pool game!


View the video below to see the game in action!
Easy to Use Interface
The player interface is intuitive and a snap to use. Aim cue by using your finger to rotate left or right. Shoot by touching the cue, pull back with your finger and flick forward. The faster you move your finger the harder the cue ball is hit. (touchscreen devices only, non-touchscreen aims and shoots with nav pad)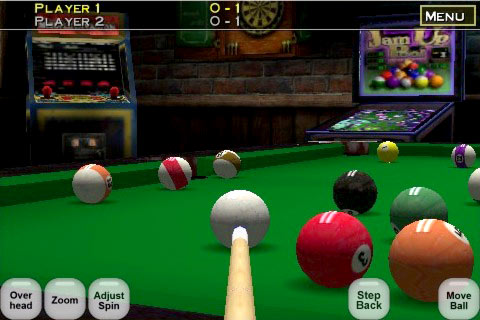 Quick Play
Set up and play your buddies or a computer opponent at any one of 6 different pool rooms. You get to choose! Play pool on a 4x9 championship or 3.5x7 bar table.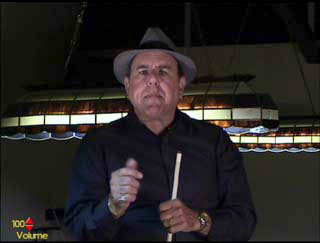 Computer Opponents
The VP Mobile computer adversaries know how to play pool! The better players can really stroke it, but luckily for you, the poor players are not any better than the sucker at your local bar. There are 128 computer opponents of varying skill levels, so you'll always have somebody to play. Play any skill level of computer opponent, from sucker to pool shark.
Hit the Road
Career mode starts you out as a rookie in the Garage. You're not alone, because Curly, the ultimate road player is there to guide you. Work your way through 6 different pool rooms by beating the Room Boss and earning enough cash to travel to the next room. Each room has a different player and table. As you progress in your career the competition gets tougher and tougher and the bets go up! You must beat Curly in the beach house for the big money to complete your career.