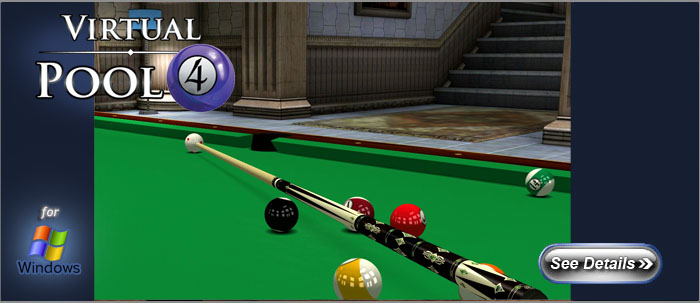 Offering the best simulation games to every generation
Celeris, Inc., established in 1988, is an innovative publisher of entertainment software for PCs, mobile devices, and smartphones. Celeris distributes its products globally.

Celeris is renown for the best-selling online pool game series, Virtual Pool. Our award-winning pool games simulate the actual 3D environment as a real pool table. Following the success of Virtual Pool Mobile for iPhone and Smart Phone markets, Virtual Pool Mobile HD was recently released for iPad, boasting high definition pool game graphics.

Branching out again, Celeris is ready to take online gaming to the next level of interactivity with several exciting gaming projects in development for home and mobile gaming.
Featured Products